OK, here's another oldie but goodie:






Yes, that's
coryblank on the left and
tpratt holding a birthday present - something called SlikSilver, about which I can find very, very little on the Internets: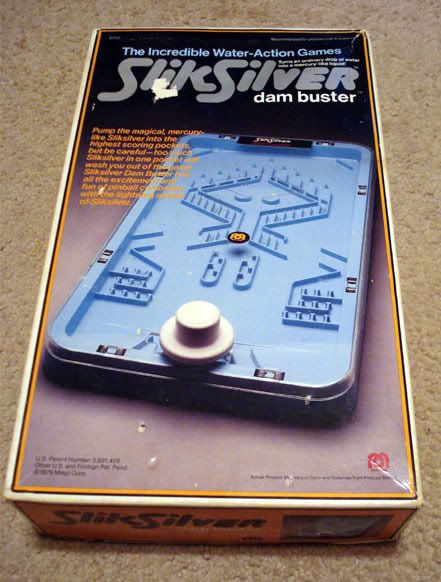 I guess it was some kind of weird mercury-esque game? Or was it really mercury? Who knows? That's be awesome if it were actual mercury- talk about games you can't buy today!

It's from a company called Mego, which also brought you the 2-XL:




One of the earliest things I remember in my life is using a 2-XL to listen to an 8-track tape of The Muppet Movie that my parents bought for me at the Tower Records next door to the Yen Ching restaurant in Stockton, CA. Damn, I loved that thing.

OK, nostalgia minute over. Off to work.